In support of Bloom Township High School District 206's mission and vision, it is the mission of the Human Resources Department to support the total operation of the school district in meeting its goals through its most valuable resource – its PEOPLE. It is our goal to provide the necessary human resources and organizational culture to support the District's mission to provide the best education possible for each and every student.
We are dedicated to:
Attracting, developing, and retaining the best qualified employees
Facilitating change and the pursuit of excellence in all employee related programs and processes
Advocating a culture of professionalism and respect for all employees to ensure a highly engaged workforce
Taking accountability for human resources operational and administrative excellence
Core Values
Customer Service: We provide high quality service to each other, our employees and other stakeholders
Commitment: We foster a culture of responsiveness, accountability, and professionalism
Integrity: We behave ethically, honestly and respectfully towards our employees and other stakeholders
Be a Part of the Bloom Township Family
Human Resources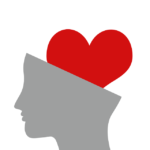 How to make a budget and stick to it.

COVID-19 Resources
We realize that many children and parents are happy that in-person school is back. However, as the COVID-19 pandemic continues, there are still questions about safety, and uncertainty remains around whether there will be a need for remote schooling again. Things are unpredictable, which can cause people to feel stress or anxiety. Here are two resources to help navigate back-to-school stress for in-person or remote schooling:
Employees can also reach out to Perspectives EAP to schedule time to talk to a counselor or find childcare resources by visiting the WorkLife Portal at www.perspectivesltd.com (entering your unique username and password) or calling 800.456.6327 24 hours a day/7 days a week. We also offer in the moment support.
Links to other COVID Resources:

FrontLine Supervisor
This month's FrontLine Supervisor is here! Learn more about the importance of empathy, increasing communication with your employees, and more!
Employee Documents
National Board
---
Statements from the Department of Human Resources:
ISBE has posted the following guidance on their website. Click HERE to find the following:
Revised Public Health Guidance for Schools
Test to Stay Flow Chart
Governor's Executive Order
---
Substitute Teachers Needed! Click here to apply online.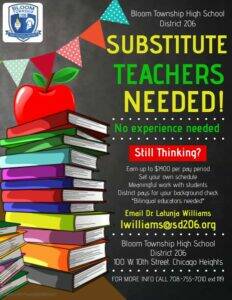 The trauma of the present COVID-19 pandemic has hit teachers and educators hard and is further compounded with school closures happening across the country and the world along with combinations of in person, hybrid and remote learning. Now, more than ever, the focus to provide additional resources for teachers – and to expand those resources to include students, parents, and families for widespread adoption – is essential.
The COVID-19: Resilient Educator Toolkit equips teachers with actionable strategies and advice to use immediately for themselves and in working with and supporting children, parents, and families during these difficult times. Amidst chaos and through adversity, these rich teacher wellness and self-care resources can support and nurture teachers to become more resilient together.
If you log into the www.perspectivesltd.com portal (username: mega password: perspectives), you will come to this home page. Click on the COVID-19 Resource Center "tile" as indicated below.