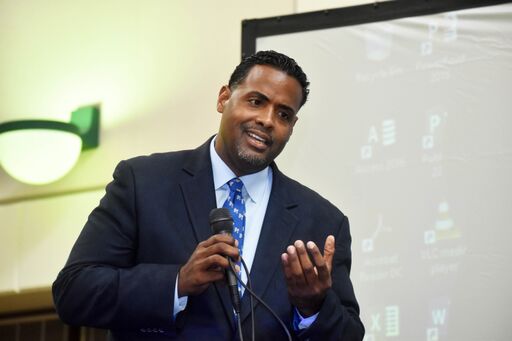 Superintendent Lenell Q. Navarre Ed.D.
After years of service to the students and families of Bloom Township High School District 206 as an educator and administrator, Lenell Navarre stepped into the role of superintendent in 2012. Since taking over leadership of the district, the Bloom 206 educational experience has transformed. Graduation rates are at historic highs, as are math and reading scores. The district experienced consecutive years of budget surpluses and programs long removed are returning.
Dr. Navarre credits the growing success of the district to hard-working educators, who keep their finger on the pulse of what subjects students are needing the most support in. He credits loving and attentive parents, who monitor PowerSchool daily and engage with us at every event, from Parent University to Scholarship Workshops. Most of all, he credits brilliant and dedicated students, young people with the drive and ambition to fight for their own success.
Follow Dr. Navarre on Twitter to keep up with the latest in district news, straight from the leadership team.
Learn more about the progress of Bloom Township High School District 206 by watching the video below!