SUPPORT THE STUDENTS OF BLOOM AND BLOOM TRAIL HIGH SCHOOLS ON GIVING TUESDAY – NOVEMBER 29, 2022!
GIVING TUESDAY is fast approaching on November 29, 2022. The Education Foundation is excited to again participate in this worldwide event providing a chance to give back to Bloom and Bloom Trail High Schools.
As Thanksgiving approaches, we are thankful for our talented teachers and the work they do every day for the students of District 206. We are excited for new classroom projects as well as the many extracurricular activities enjoyed by our students. We are hopeful you can help the District's students with this year's Giving Tuesday Campaign.
The Foundation needs your help to raise $20,000 to directly fund these projects:
Robotics Program – the Robotics club has continued to grow and achieve great success, including qualifying multiple teams at this year's state competition and the 2022 World Robotics Competition in Dallas, Texas. The need remains for the purchase of multiple competition arenas and scoring hardware/software for hosting competitions at Bloom Trail High School, as well as additional equipment for robot design, construction and programming.
Anatomy Physiology/Kinesiology Lab – the Foundation is seeking to fund equipment upgrades for the Anatomy Physiology/Kinesiology Lab including treadmills, reflex measurement devices, motion capture video assemblies and a timing gate system.
SD 206 Choir – with your generosity last year, the Foundation was able to purchase a first phase of a new acoustic choir shell for sound amplification for the Workman Auditorium. The Foundation seeks to complete the second phase of the acoustic choir shell this year.
SD 206 Band – the band continues to experience significant growth while advancing their skills to achieve a 2 nd place finish in a Fall band competition while again being invited to play in Chicago's Thanksgiving Parade this month. The Foundation has purchased several new instruments and several marching sousaphones and baritones are still needed.
Fine Arts Week 2023 – which engages our students in workshops and performances with professional artists including muralists, acrylic portrait artists and graphic modelers.
Drama Club – funds are needed for the Drama Club's Spring Production of HAIRSPRAY including set, props, costumes and performance rights fees.
Student Newspaper – funds are needed to form an after-school club to re-establish publication of The Broadcaster student newspaper.
A group of generous alumni donors has agreed to match the first $8,000 raised! Please consider a donation to these worthy projects. Click on the button below to make a donation online.
Donations can also be mailed to:
School District 206 Education Foundation
100 West 10th Street
Chicago Heights, IL 60411
(The Foundation is a 501c3 organization. All donations are tax-deductible as provided by law.)
The Foundation is a volunteer organization comprised of alumni, administrators, teachers and friends that work together to raise funds to enhance the educational program at Bloom and Bloom Trail High Schools. The Foundation was formed in 1992 amid a serious budget crisis for the District. The Foundation was instrumental in saving several programs and extra-curricular activities at our schools. Since its inception, the Foundation has raised hundreds of thousands of dollars that have funded various classroom projects and other student initiatives.
We greatly appreciate all of your direct support of Bloom and Bloom Trail students and faculty!
With gratitude,
School District 206 Education Foundation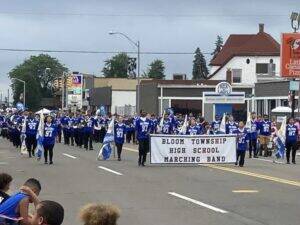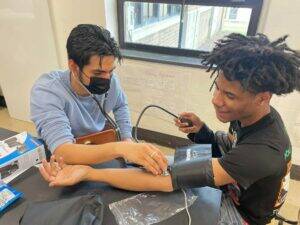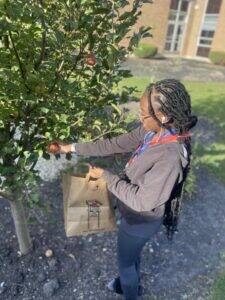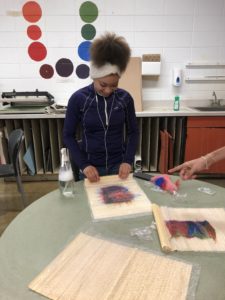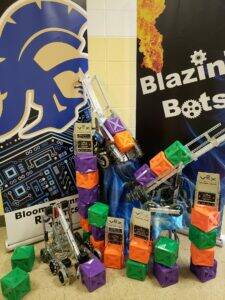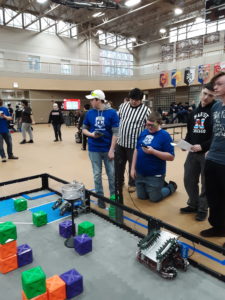 ---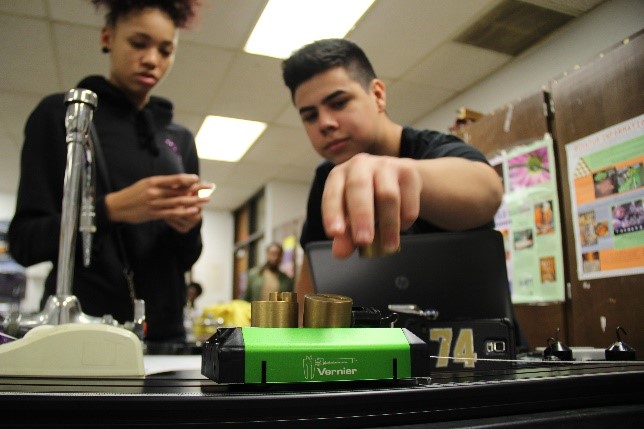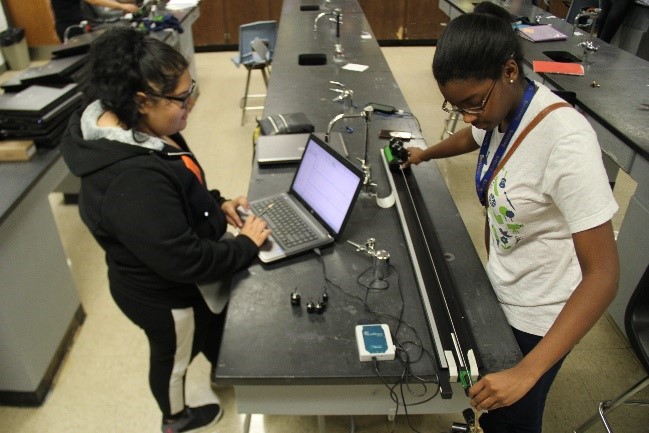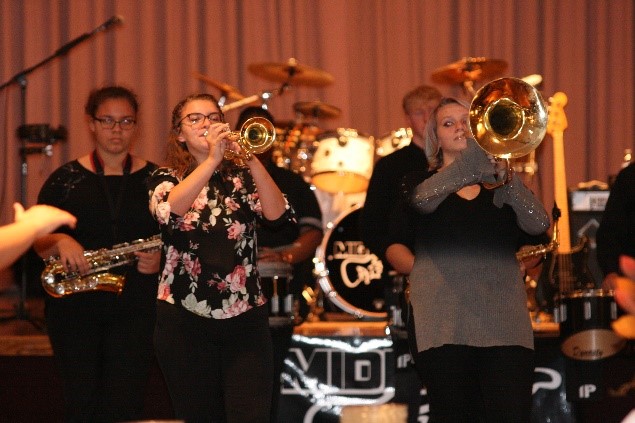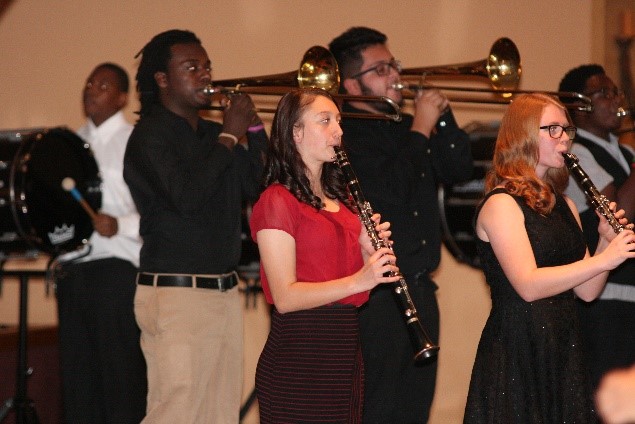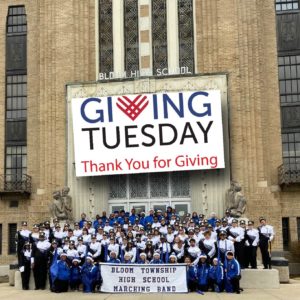 Education, Business and Community Working Together to Serve Bloom and Bloom Trail High Schools
Our Mission
It shall be the mission of the School District 206 Education Foundation, ("Foundation"), to acquire and distribute financial and other resources to Bloom Township High School District 206. The resources shall be used for programs and projects which enhance or supplement Bloom Township High School District 206 (BTHS 206) educational programs and provide enrichment opportunities for learners.
Our Goal
The Foundation has made a commitment to help provide students with educational opportunities above and beyond those that can be funded with tax revenues. Working together with supporters who value excellence in education, we can make a difference in the lives of our students.
TOGETHER WE CAN MAKE A DIFFERENCE!!
What does the Foundation do?
The not-for-profit School District 206 Foundation was established to develop financial support for special activities that enrich and expand our students' educational experiences. The Foundation goal is to offer students opportunities beyond those funded by BTHS District 206.Private and business support from the community creates a partnership with education that leads to success in enriching young lives. What will your gift support?
The types of educational activities the Foundation will support include:
Mini-grants for creative, innovative study
Multicultural and motivational programs
New technology projects
Guest speakers
Projects to encourage excellence

Who makes funding decisions?
The Foundation is governed by a volunteer Board of Trustees composed of community representatives. The trustees are responsible for determining which projects will receive funding. How can you help?
A contribution to the School District 206 Education Foundation is a gift to enrich learning and an investment in an enhanced educational program for our students. The following are Foundation contribution categories:

| | |
| --- | --- |
| Benefactor | $1,000 or more |
| Founding Donor | $500 – $999 |
| Patron Donor | $250 – $499 |
| Contributing Donor | $100 – $249 |
| Friend of Foundation | $25 – $99 |

Contributions can be taken online through the "Donate Now" section of our website, or sent and made payable to the "School District 206 Education Foundation," 100 West 10th Street, Chicago Heights, IL 60411. The Foundation is incorporated as a 501 (c) (3) not-for-profit organization.
School District 206 Education Foundation
100 West 10th Street
Chicago Heights, IL 60411
Phone:
(708) 755-7010
Fax:
(708) 755-6859
---