Mrs. Dorith Johnson
Assistant Superintendent of Curriculum, Instruction, Assessments and Grants
Mrs. Dorith Johnson previously served as a high school math teacher and a building and district administrator. Mrs. Johnson most recently served as the Area Director with the Illinois Center for School Improvement for South Cook and a portion of Joliet. In this role, Mrs. Johnson oversaw district and school improvement services for seventeen school districts. She also served as a School Improvement Grant Reader for the Illinois State Board of Education.
Bloom Township's mission is to provide students with relevant educational experiences that assist in their attainment of competency in all academic areas and the ability to apply these skills to real life endeavors. This mission drives our educational program. Our curriculum development aligns with the Understanding by Design Framework. The Understanding by Design Framework helps focus curriculum and teaching on the development and deepening of student understanding and transfer of learning. We have received recognition from the College Board on our Pre-AP program which prepares our underclassmen for the rigor of AP courses. Follow the link to the story.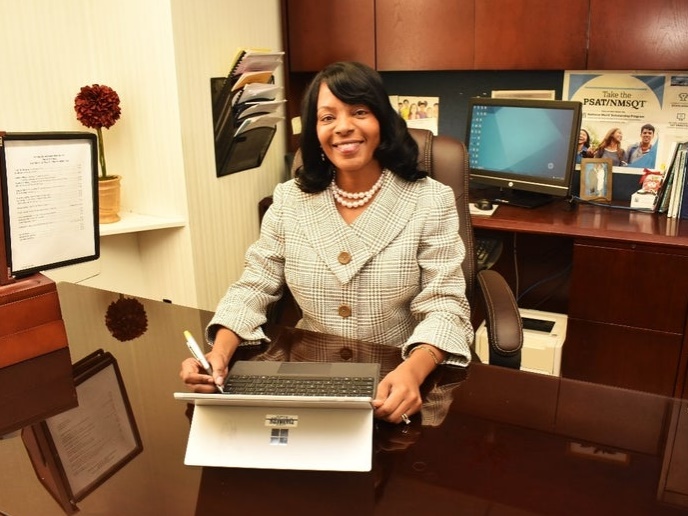 Staff:
Mrs. Cynthia Gonzalez
Director of College, Career, Readiness and Interventions
Mr. Ernesto Saldivar, Jr.
Director of Language Acquisition
Ms. Briana Amos
Assistant to the Assistant Superintendent of Curriculum, Instruction, Assessments and Grants
AP- List of AP Courses that we offer – AP Art, AP Art History, AP Biology, AP Calculus AB, AP Chemistry, AP Computer Science Principles, AP Economics, AP English Language and Composition, AP English Literature and Composition, AP Environmental Science, AP Human Geography, AP Physics, AP Spanish Language, AP Spanish Literature, AP Statistics, AP US History
Title IX Administrator Academy